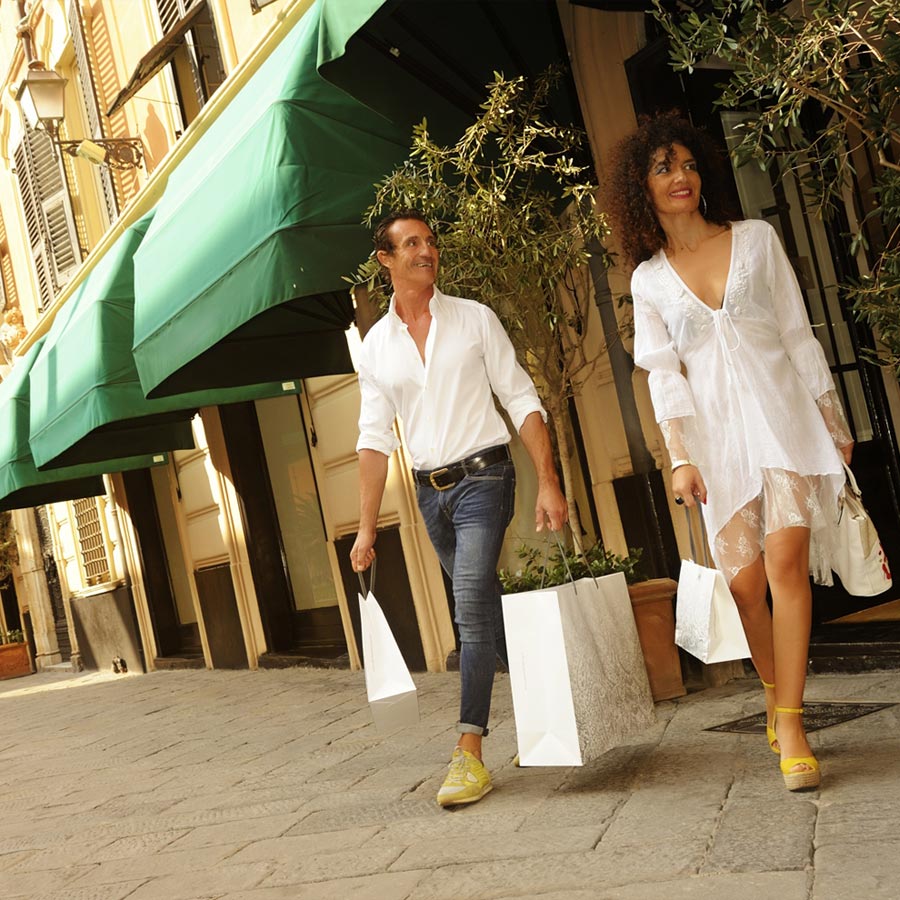 Il budello – Shops
If you visit Alassio, a walk through the "Budello" is a must!
The "Budello" of Alassio is a narrow street that crosses the entire city, parallel to the coast, from Borgo Coscia to the Ciccione Promenade: among the alleys of the "Budello" you will find the best shops of Western Liguria. Yes, the "Budello" is in fact defined as the longest open-air shopping center in Europe!
In Alassio the shopping tradition is identified with the "Budello" and its promenades.
The wall
Unmissable in Alassio is the colorful and suggestive Muretto, an art installation in continuous evolution.
Mario Berrino, famous artist appreciated for the vibrant use of colors and his "marine", owner of Caffè Roma, in 1953 decided to embellish the wall of the public garden near his bar with autographed ceramic tiles and this gave way to a tradition that continues today with autographs by personalities from entertainment, art, culture and sport who wanted to link their name to the city. The name of the American writer Ernest Hemingway, a friend of Berrino, was one of the first to appear on the wall, together with those of famous people, and today the wall has about 1000 colorful tiles with an international collection of signatures with starring Hemingway, Louis Armstrong , Woody Allen together with Mike Bongiorno, the '82 National Team, Fausto Coppi and Gino Bartali up to Valentino Rossi and many others.
Alassio is also known as the City of Lovers, and to remember it on the wall there are the ceramic reproduction of the romantics "Les amoureux "by Raymond Peynet, the bronze statue of the Lovers by Eros Pellini, the steel storks by Giuseppe (Pino) ​​Mastroianni, the little fishes by Maestro Berrino and a curious red mailbox where the couples who meet in front of the wall leave their love messages.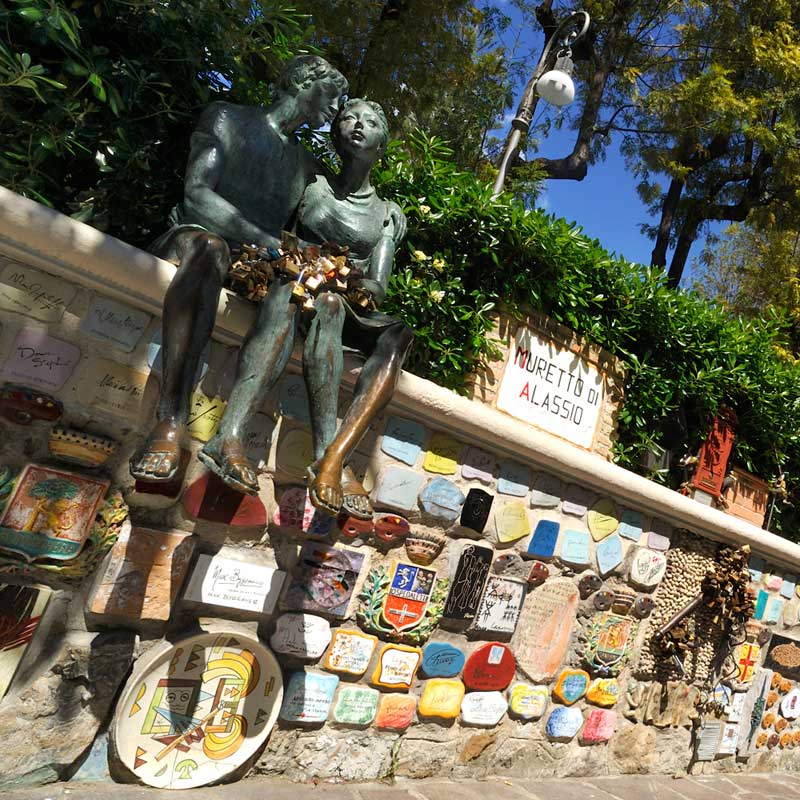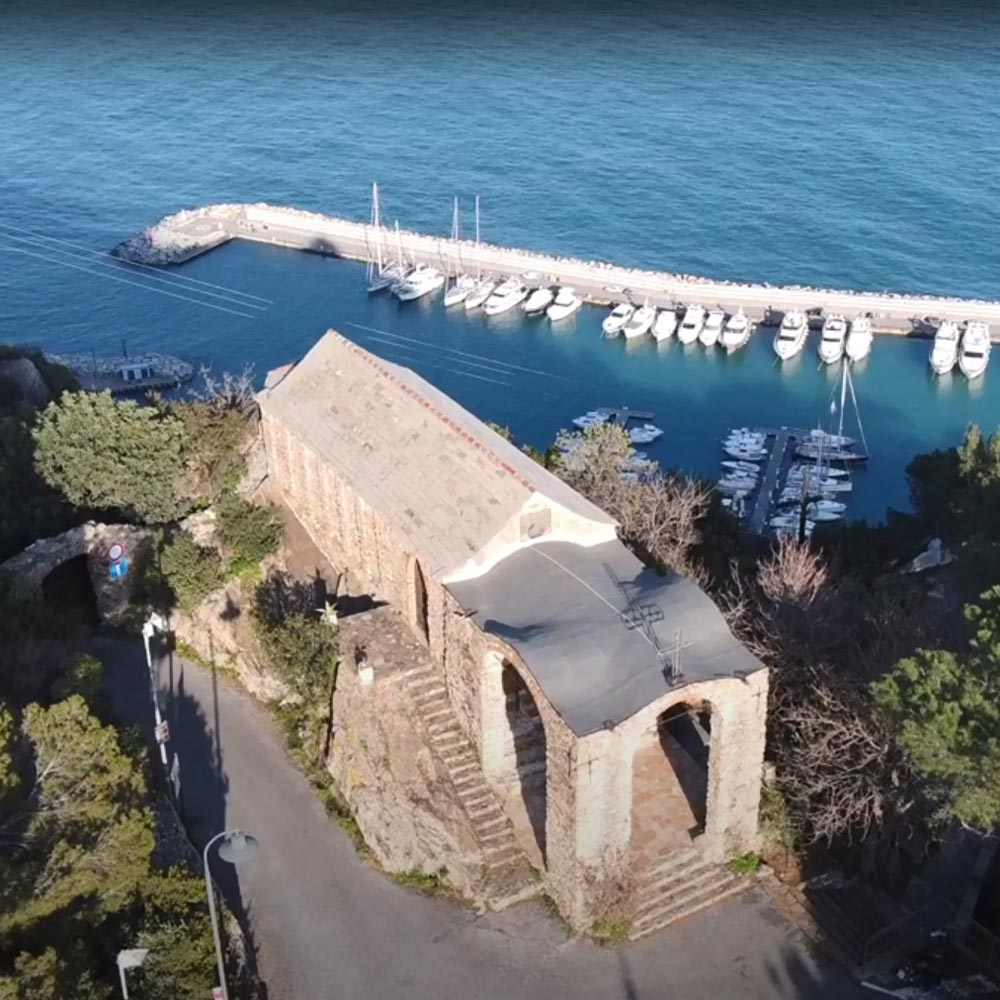 Via Julia Augusta
For those who love walking in the countryside, the Via Julia Augusta is a must, built in 13 BC at the behest of the Emperor Augustus to connect Rome to southern Gaul.
The "Iulia Augusta" road in the stretch between Alassio and Albenga is one of the most evocative historical naturalistic routes in Liguria, an easy path with the colors and typical aromas of the Mediterranean scrub.
From the head of Santa Croce where we find the Romanesque church immersed in a pine forest overlooking the sea, up to the ruins and the Roman necropolis of Albenga, passing through the church of Sant'Anna which was the first parish of Alassio until 1507, the building is one of the first places of worship in the area since it was built around 940 by the Benedictine monks of the Gallinara island.
Alassio's hospitality and facilities "pamper" guests in every aspect of the day.
High-level and well-equipped structures guarantee a professionalism of tourism in order to provide adequate services since the early 1800s when the first English settlements "colonized" the city.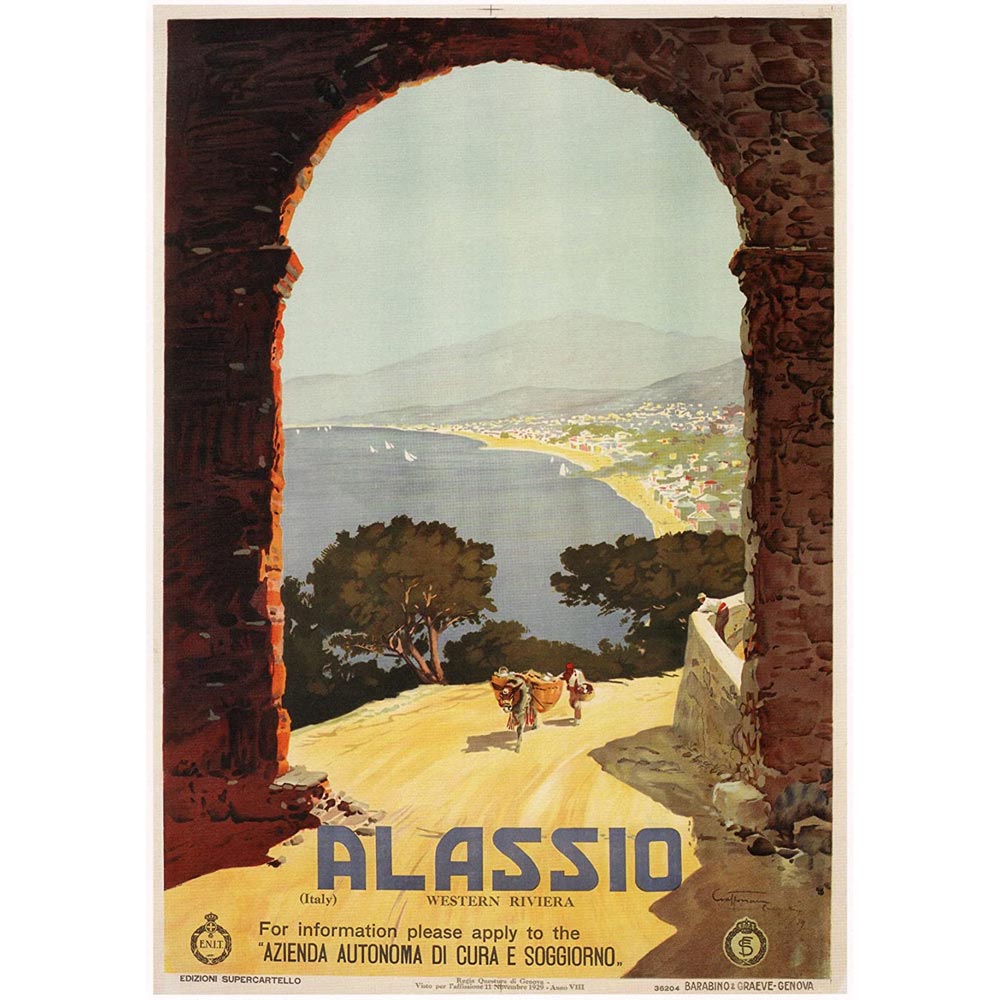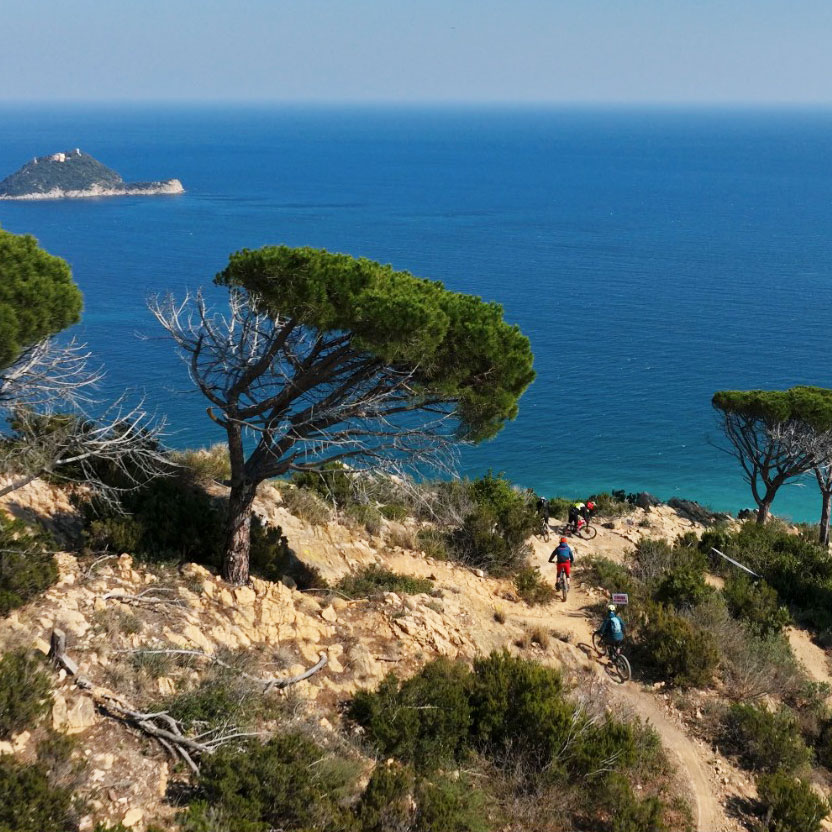 Fonzibike
E-bike rental and excursions